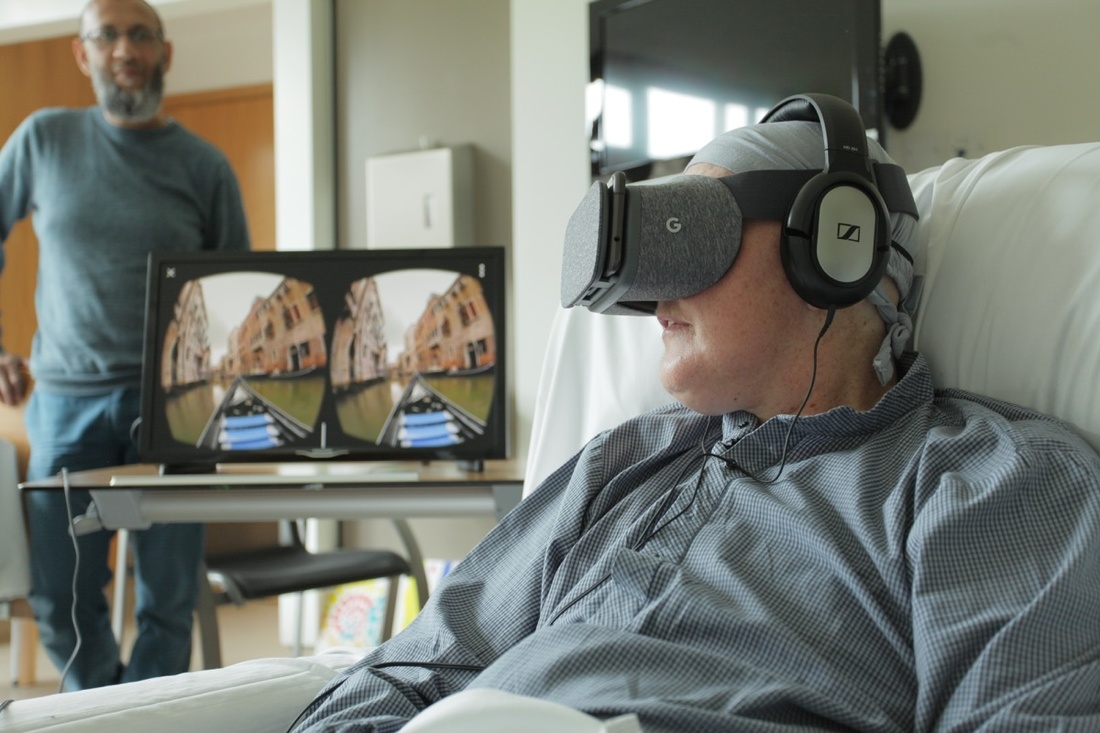 Flix Films and Royal Trinity Hospice VR project features in Artsy.net Article
As part of the ongoing 360 VR project work between Flix Films and Royal Trinity Hospice, journalist Molly Gottschalk from Artsy.net recently wrote and published a brilliant piece covering how Virtual Reality is helping hospice patients.
Molly interviewed Leon in-depth to fully understand the work Flix and Trinity are undertaking, and as a follow up to the coverage this year on BBC's Inside Out this article explores what's being done in more detail and includes some great links and images.
If you'd like to read it, please click HERE.