Flix Films / Inside Out VR film is breaking records!
Apparently we're not the only ones excited by the potential for Virtual Reality to help people who are affected by health issues.
Latest word from the BBC1 Inside Out team is that their recent VR story featuring Flix Films has broken all their records for viewing on their Facebook page – and is on the way to reach 2 million hits!
We're over the moon that this feature on the work we're doing has resonated with so many people, and if the emails etc we've received since are any indication, people from all over the world are keen to tap into this aspect of VR potential.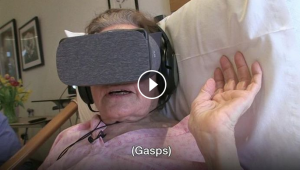 Look out for new information coming soon on our site regarding our VR experiences!