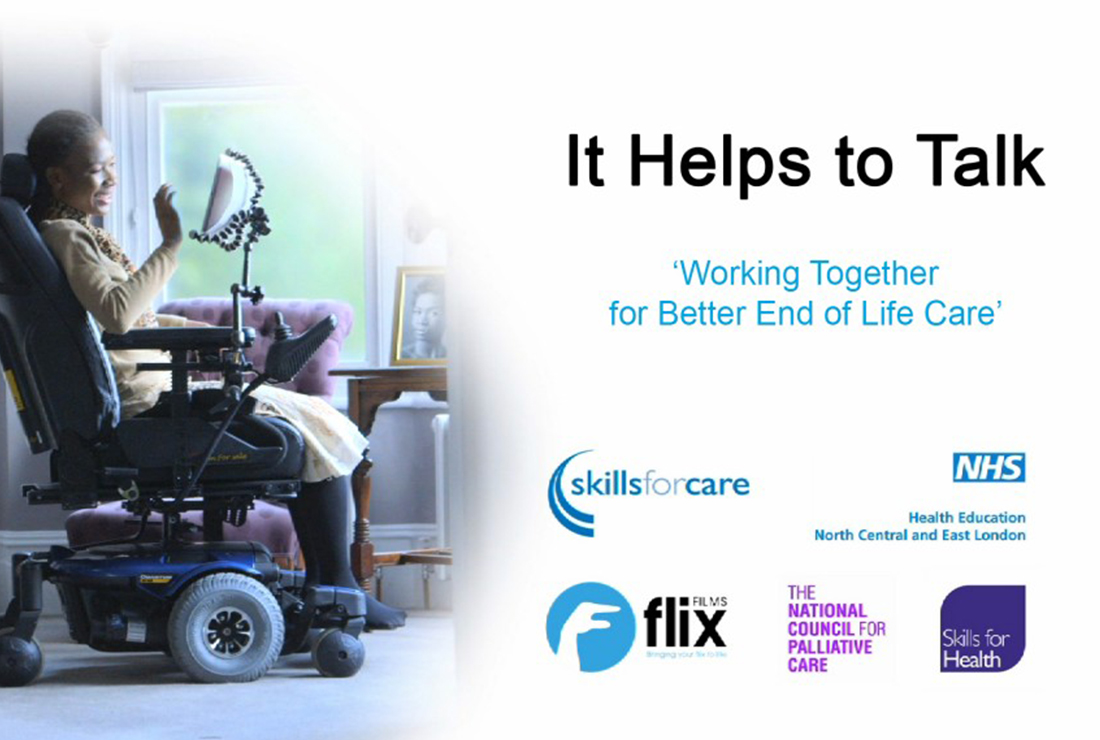 A New Year – new films now on our website
2014 was a big year for Flix Films, and we're very proud of the films we made for our various clients. We're particularly pleased to be able to showcase two key films now in our portfolio, as they've been officially launched by the respective clients.
The first is 'It Helps to Talk' – our key drama for the year, developed in partnership with Skills for Care, this original drama follows the end of life experiences of a woman with a terminal illness, and how communication issues between social and health care services impact on her, her family and carers, and ultimately on the quality of her end of life.
The second is our promotional piece for Quaker Social Action's Homestore – celebrating 25 years of supporting low income households and those in need in the East London area. This was a new style of film-making for Flix, creating a high quality, high style film within a restricted budget. We married drama, documentary, and informational story-telling through still images, motion graphics and animation, time-lapse, and traditional film.
Both films can be seen as part of our portfolio HERE.