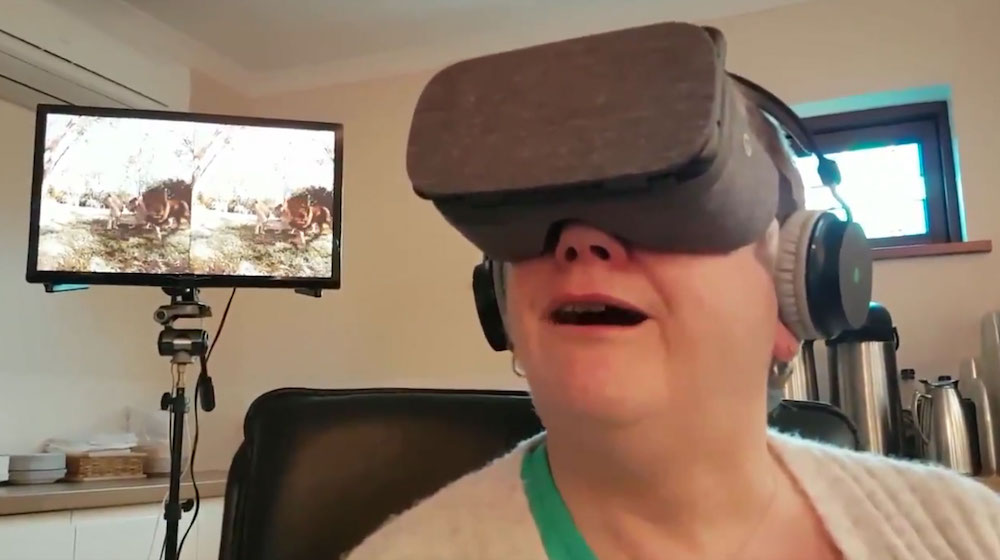 Offering VR Experiences – The Motor Neurone Disease Association AGM
Very excited to be offering Virtual Reality experiences to our friends again at The Motor Neurone Disease Association (MNDA) AGM 2018.
It has been three years since we first tried out Virtual Reality (VR) with the lovely Sarah Ezekiel in 2016 and we haven't looked back. Taking people all over the world, from the Northern Lights to Alpine Skiing, there has never been a better time to try out VR and we feel extremely lucky to be able to share these experiences again with the MNDA members. To see how our last VR experience session went please check out this link.
Along with giving VR experiences Flix is also in partnership with Royal Trinity Hospice into a year-long ethically approved study on how 360 VR film it might benefit people in palliative care, is a project that will hopefully help many people in years to come. Click HERE to read the full release.